Custom 'Roofer' Award for Mobile Loaves & Fishes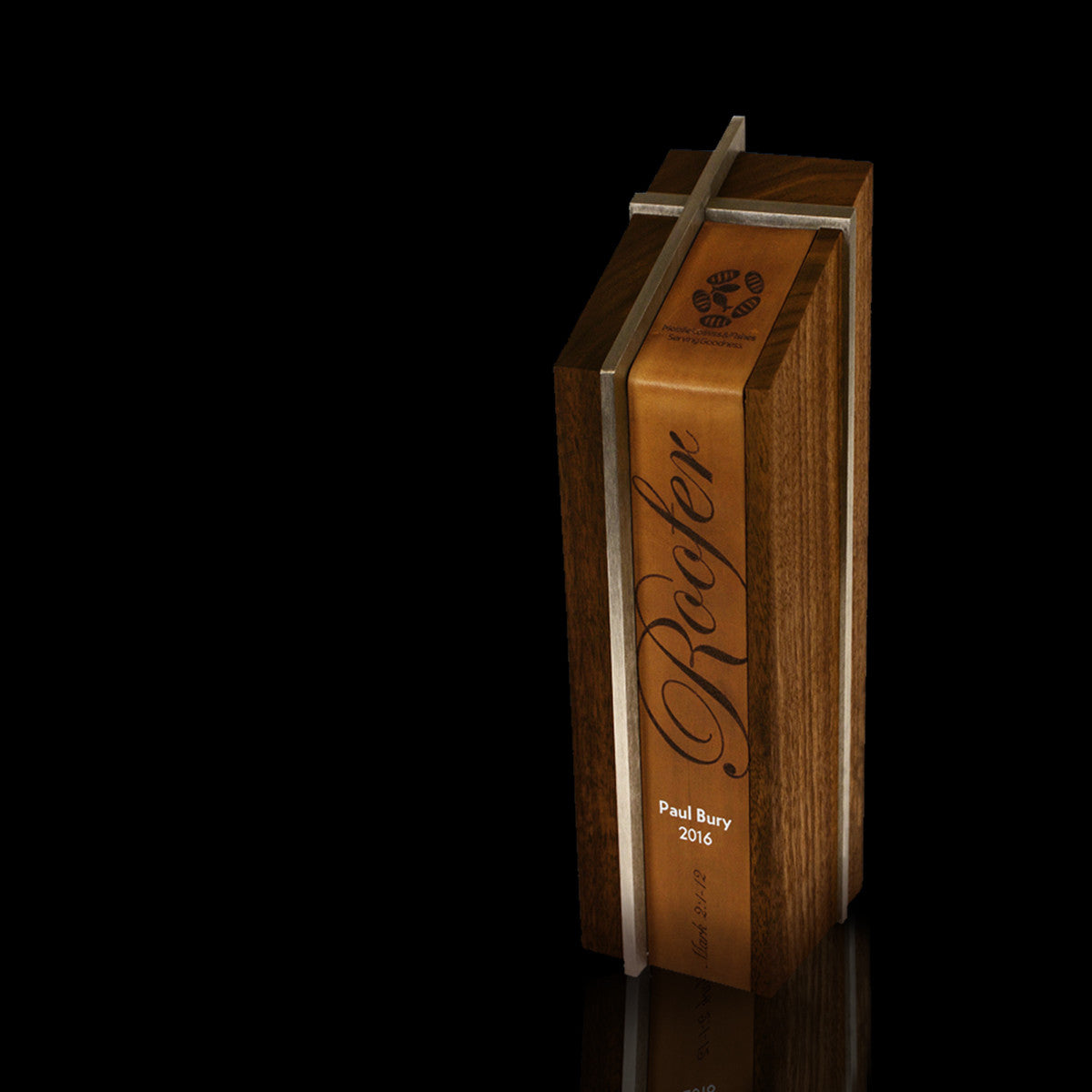 Custom designed for Mobile Loaves and Fishes with a biblical reference in mind, this award design incorporates a solid stainless steel cross in the center of the trophy which extends beyond the walnut body on all four sides to reference the four roofers described in the psalm.  
The color of the vertical leather band is deliberately understated and the beautiful curvy script offers a counterpoint to the precise angularity of the design.
We highlighted the honoree's name with a silver foil embossing. 
MATERIALS
Stainless Steel
Walnut
Hand-dyed leather
ENGRAVING:
Laser engraved leather
Foil embossed leather