Award Ovali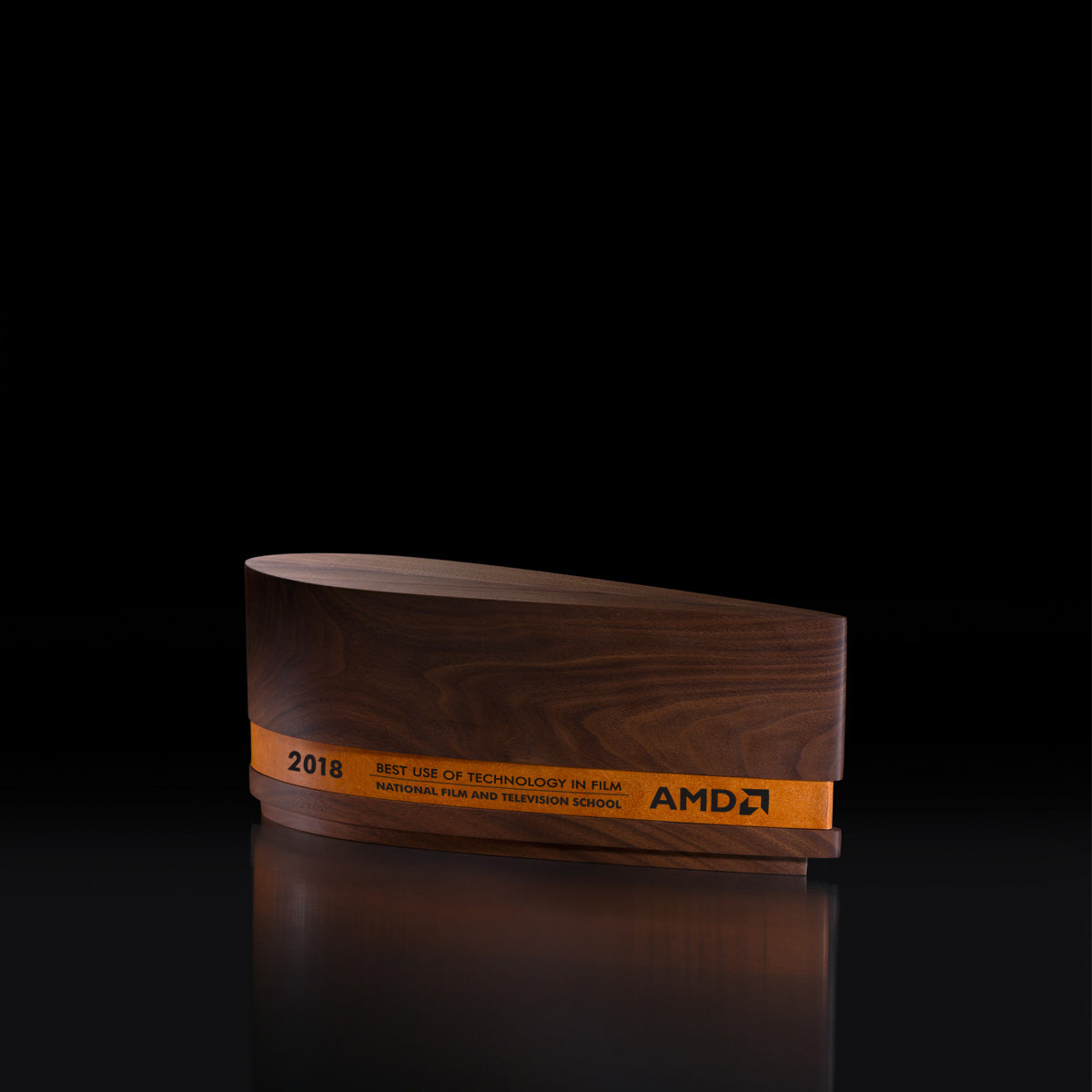 Our elegant, organic Ovali award design was inspired by the fluid lines and motions of kayaks and rowing shells gliding along our beautiful Lady Bird Lake in Trophyology's hometown Austin, Texas. 
Ovali features a handsome hand-dyed natural leather band (a vegan leather option is available) that wraps around the entire body of the award. The walnut body of this trophy is exceptionally beautiful and smooth, inviting touch and displaying the natural wood grain particularly well. 
We're happy to design a beautiful personalized engraving graphic for you that celebrates your honoree as well as your brand. 
Ovali is an ideal choice for executive and top-level corporate recognition awards, years of service awards, honoree trophies, and donor appreciation gifts.
WOOD SPECIES:
NAMEPLATE MATERIALS:
hand-dyed natural or vegan leather
ENGRAVING:
bronze tone lettering on leather
DIMENSIONS: ~ L11"x W2.5" x H4.5"