Unique Gift Idea: Desk Accessory Lux Cupri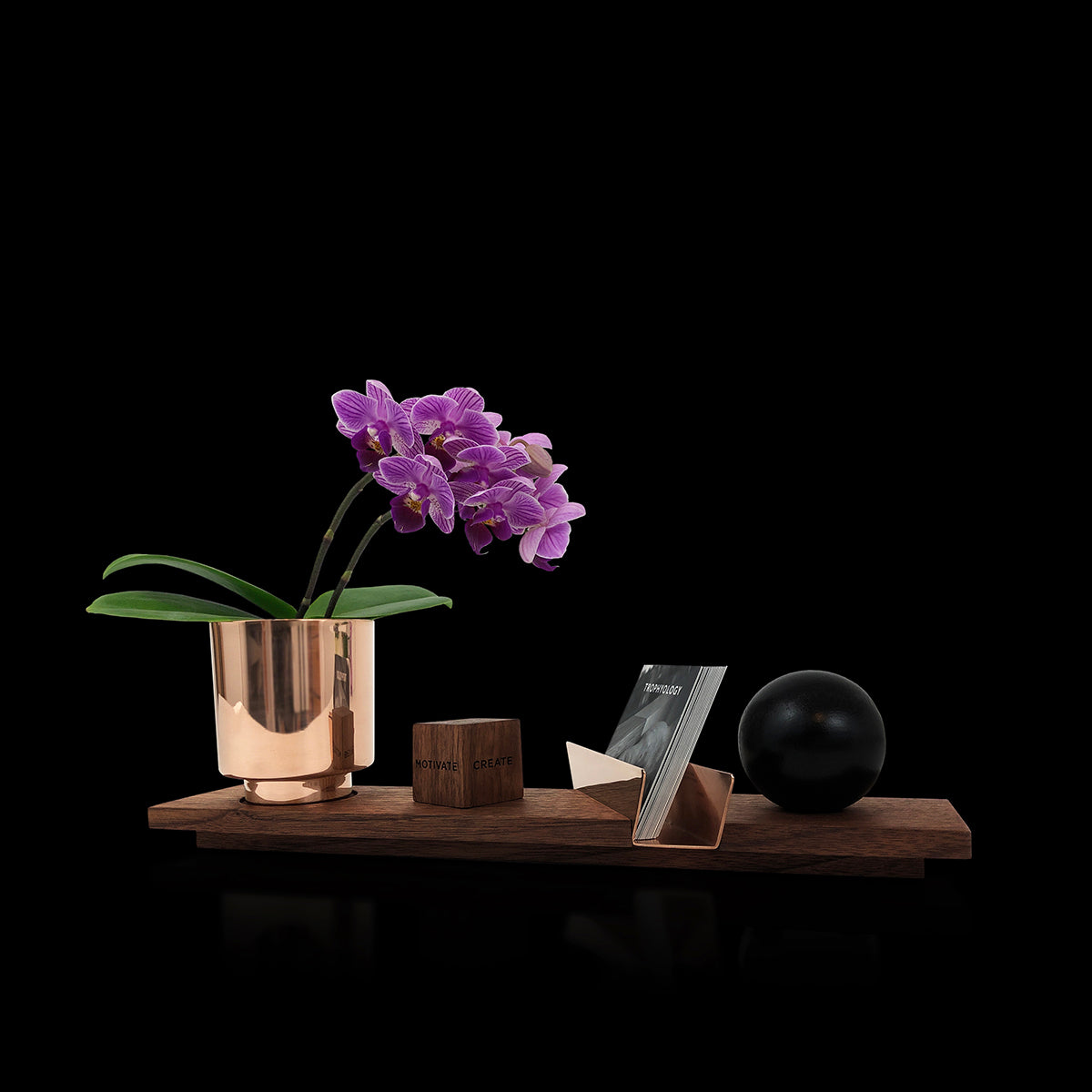 Designed to offer a place of visual harmony and tranquility on the busiest of desks, this heirloom-quality desk accessory charms with elegance and a personal touch. The minimalist design is handcrafted from North American walnut and recycled copper. The material selections invite with natural warmth and will patina gracefully as unique living finishes. Each component of the desk set is carefully considered, combining elements of inspiration, relaxation, beauty, and play. The round copper vessel has many versatile uses as a mini vase, desk planter, or a pen holder. 
Lux Cupri is a collaboration between Sertodo Copper and Trophyology, both Austin, Texas-based businesses that share a passion for innovative design and quality craftsmanship.
Lux Cupri is ideal in the realm of corporate recognition as employee appreciation, executive and corporate awards, donor appreciation, and client gifts.
In the realm of personal milestone celebrations such as weddings and graduations, Lux Cupri is a wonderful and meaningful gift for highschool and college graduations as well as perfect personalized bridesmaids or groomsmen gifts.  
WOOD SPECIES:
SECONDARY MATERIAL:
recycled copper (unfinished)
COMPONENTS:
walnut base

 

walnut inspiration cube

ebony wood relaxation sphere

copper vessel (pen holder, mini planter or vase)

copper business card holder
ENGRAVING:
DIMENSIONS: ~ L12" x W2.5" x T3.75"