BUSINESS GIFT IDEA: INSPIRATIONAL QUOTES AND ART CARD COLLECTION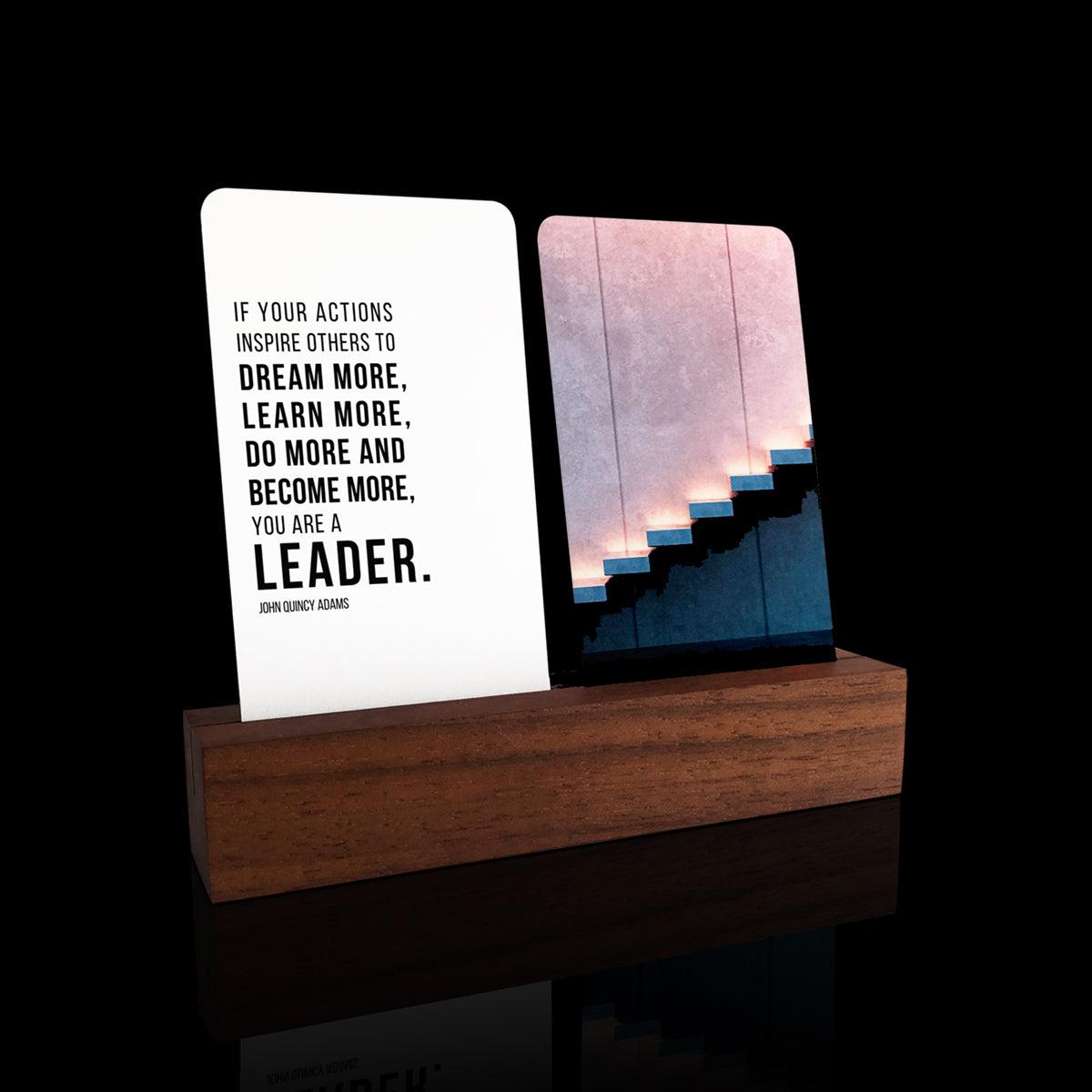 Surprise and delight remote team members and clients alike with a thoughtful gift and lovely unboxing experience.

This unique card collection combines curated art and inspirational quotes with an artisan-crafted wood stand for an elegantly designed addition to any (home) office.
The art and quote cards can be mixed and matched in countless ways to bring moments of daily joy and inspiration. This unique and functional gift is designed to have lasting impact for many years to come.

Exquisitely packaged, the gift and the unboxing experience is designed to convey care, value, and appreciation.
Show appreciation to work-from-home team members and bring company culture to the remote workplace with this engaging conversation starter for virtual team meetings.
Reliable and trusted quality by the Trophyology and Art + Artisans teams
Convenient direct-to-door delivery to individual recipients
Easy ordering process
Branding customization options available