Geometria Award Pyramis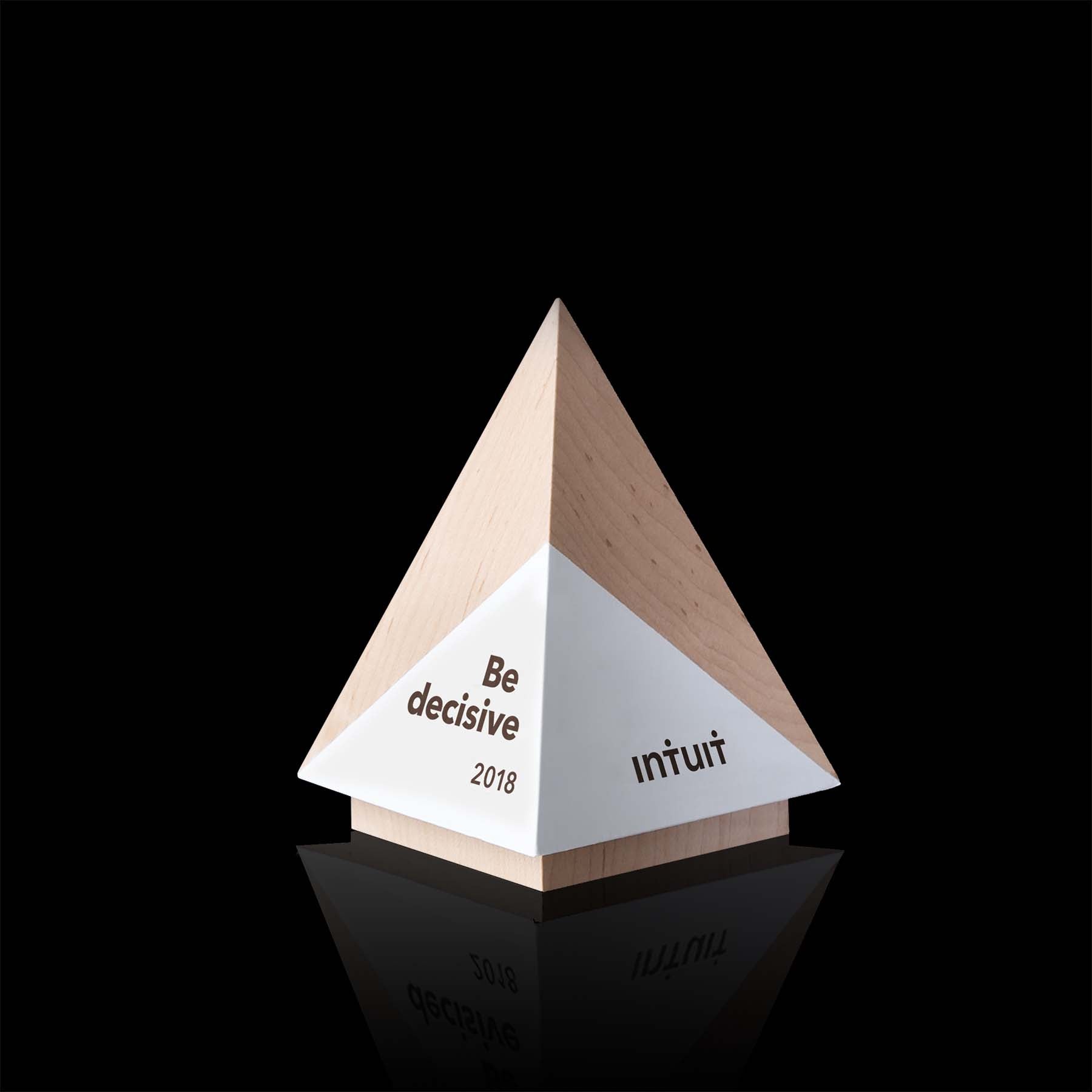 Inspired by geometric forms and shapes found in iconic historic monuments, art, architecture, and design, the six unique trophies in the Geometria award collection are designed to stand alone as beautiful individual awards and also work together as a cohesive award suite honoring multiple recognition levels and occasions. 
All six trophy designs can be personalized with laser engraving.
The pieces in the Geometria collection are ideal as corporate employee recognition awards, honoree trophies, donor appreciation gifts, executive gifts, as well as deal toys and tombstones for the financial and legal sectors.
 + + +
Geometria Pyramis epitomizes achievement through its classic form that rises to a pinnacle. This wooden trophy takes a minimalist approach to recognition. Crafted from 16/4 solid walnut or maple, Pyramis impresses with gorgeous wood grain and expert workmanship.
WOOD SPECIES:
NAMEPLATE MATERIALS:
ENGRAVING:
DIMENSIONS: ~ L3.75" x W3.75" x T5.5"