Glacio Award Square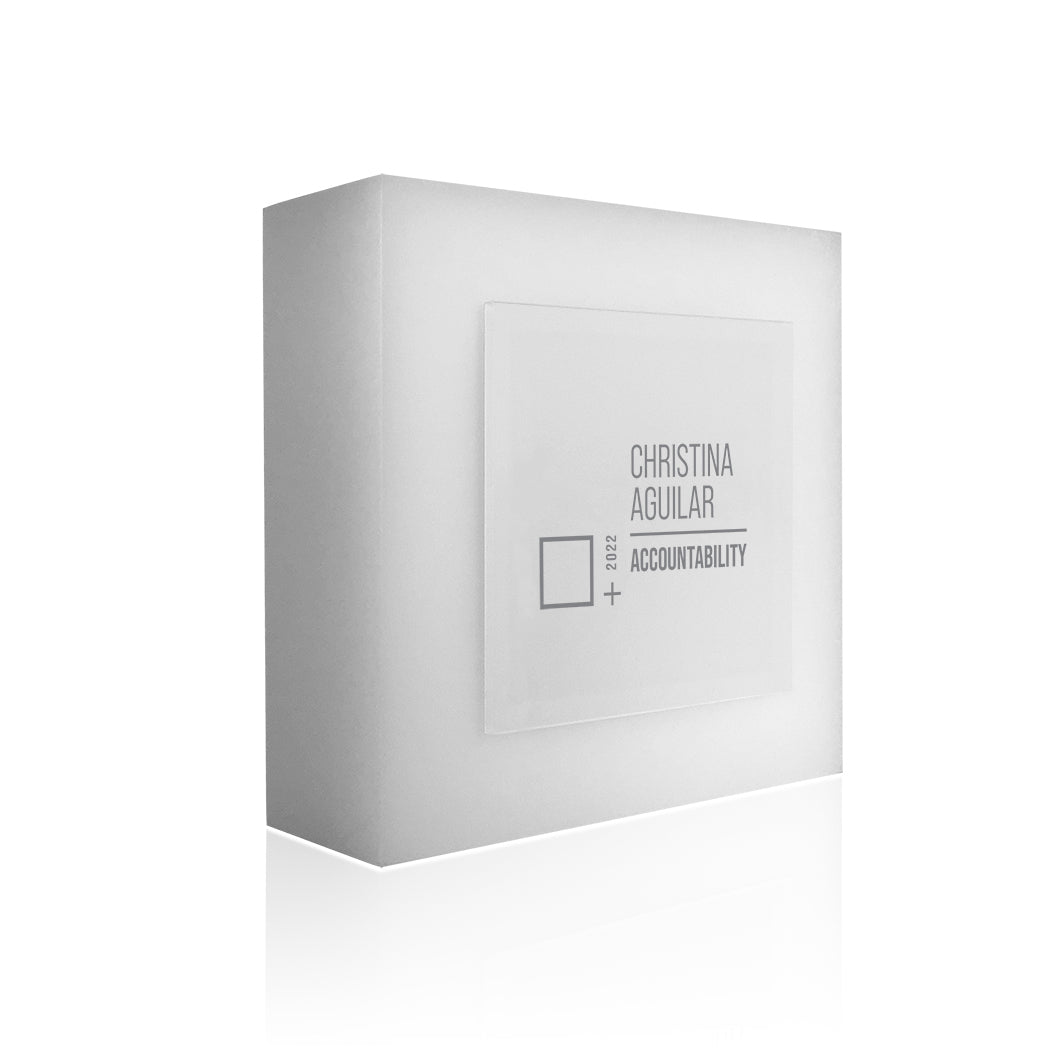 Values are at the heart of appreciation and recognition. With our newest award collection, we are exploring the ways in which thoughtful design and shape can embody the values that define us and drive us to achieve.
Glacio is a minimalist layered award that fuses a significant square base with a projecting geometric plate. The frosty dense material has a dynamic light quality that can range from soft white opaque to glowing translucent. Combined with a weighty feel and satin touch, Glacio is a unique statement on any shelf or desk. 
Each of the four Glacio shapes -- square, circle, hexagon, and octagon -- can reflect a variety of values and meanings.
+++
The classic square shape celebrates balance, order, and stability. Square forms are perfect choices for honoring values such as courage, integrity, trust, and accountability.
MATERIAL:
NAMEPLATE MATERIAL:
ENGRAVING:
DIMENSIONS: