Perpetual Plaques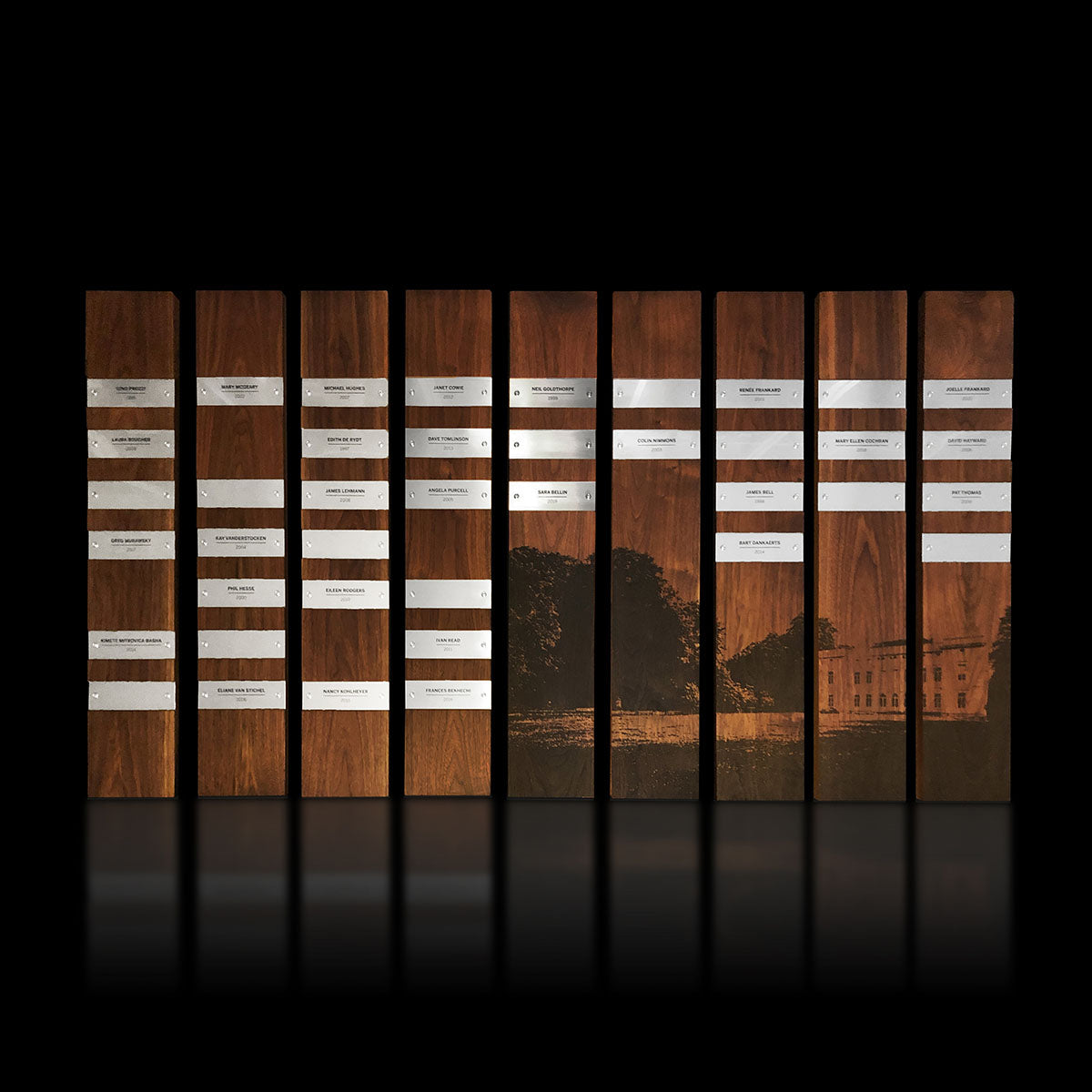 Our mixed media perpetual plaque wall modules elegantly pair solid wood slabs with metal nameplates. One of our favorite material combinations is walnut with nickel nameplates. Each nameplate is attached with two handsome stainless steel fasteners that allow for periodic engraving and updates.   
The wood modules can be personalized with a customized graphic or significant imagery that elegantly reflects your brand and organization.
We can arrange an attractive display with several of these plaque modules specifically for your needs.  

You may also like to present companion awards to the honorees. Our Figura Quadratum Award is a beautiful option that references the plaque installation design. Some of our clients have also selected awards from our Geometria Collection to accompany the perpetual plaques.
Please contact us to review your vision and additional details (fabrication timeline and pricing). 

MATERIALS:
ENGRAVING:
Black engraving on nickel
Silver grey engraving on white
DIMENSIONS:
Individual plaque module: ~ L6" x W1.25" x T36"