Speculo Award Octala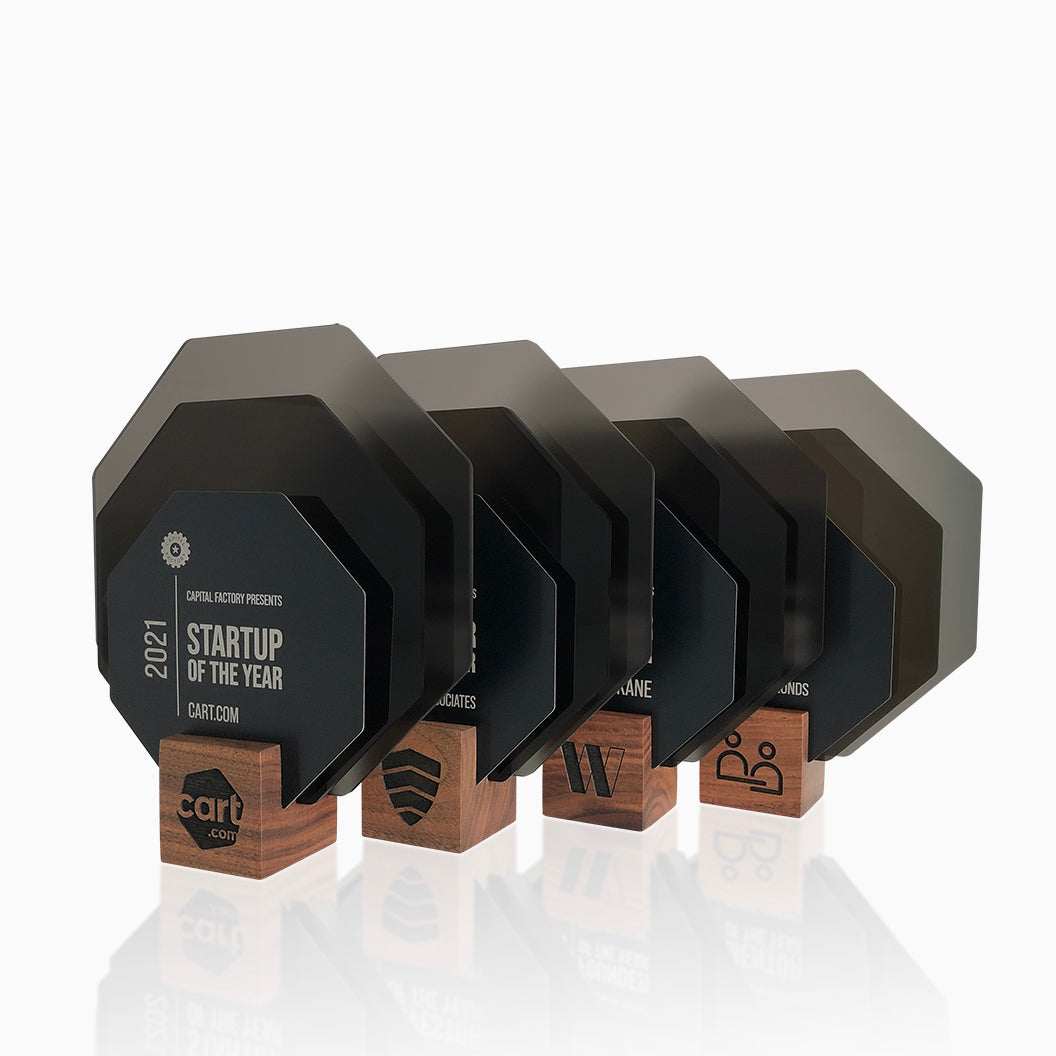 Reflections, the inspiration for our newest award collection Speculo, are at the core of appreciation and recognition.
Latin for "Looking Glass" or "Mirror," Speculo trophies reflect the reasons for and the memories of the path to achievement.  Recognition allows self-image to align with perceived image - in our own eyes as well as in the eyes of others. 
For your recognition occasions, bring achievement into focus and frame special accomplishments with Speculo. It is the first trophy collection offered by Trophyology that features warm, smokey-grey acrylic paired with black anodized aluminum, all held by a naturally beautiful walnut base. 
The Speculo award collection is available in five distinct geometric shapes, so you'll always have the perfect personalized award for your moments of team appreciation, staff or employee recognition. 
Speculo is an ideal choice for honoree trophies, donor appreciation gifts, client gifts, as well as deal toys and tombstones for the financial and legal sectors.
+ + +
Speculo Octala is a much beloved contemporary trophy design that is striking by itself, yet well-fitting within a suite of other Speculo awards. This customized mixed media acrylic and wood award design reflects a high level of honor and achievement. Carefully crafted with two-toned acrylic, anodized aluminum and solid walnut, award Octala delights and shines as beautiful as your honorees.
WOOD SPECIES:
NAMEPLATE MATERIAL:
TRANSLUCENT MATERIAL:
two shades of warm smokey-grey acrylic
ENGRAVING:
white/silver-grey lettering on black 

anodized aluminum
DIMENSIONS: ~ 6.5" x 7.5" x 1.75"