Award Portico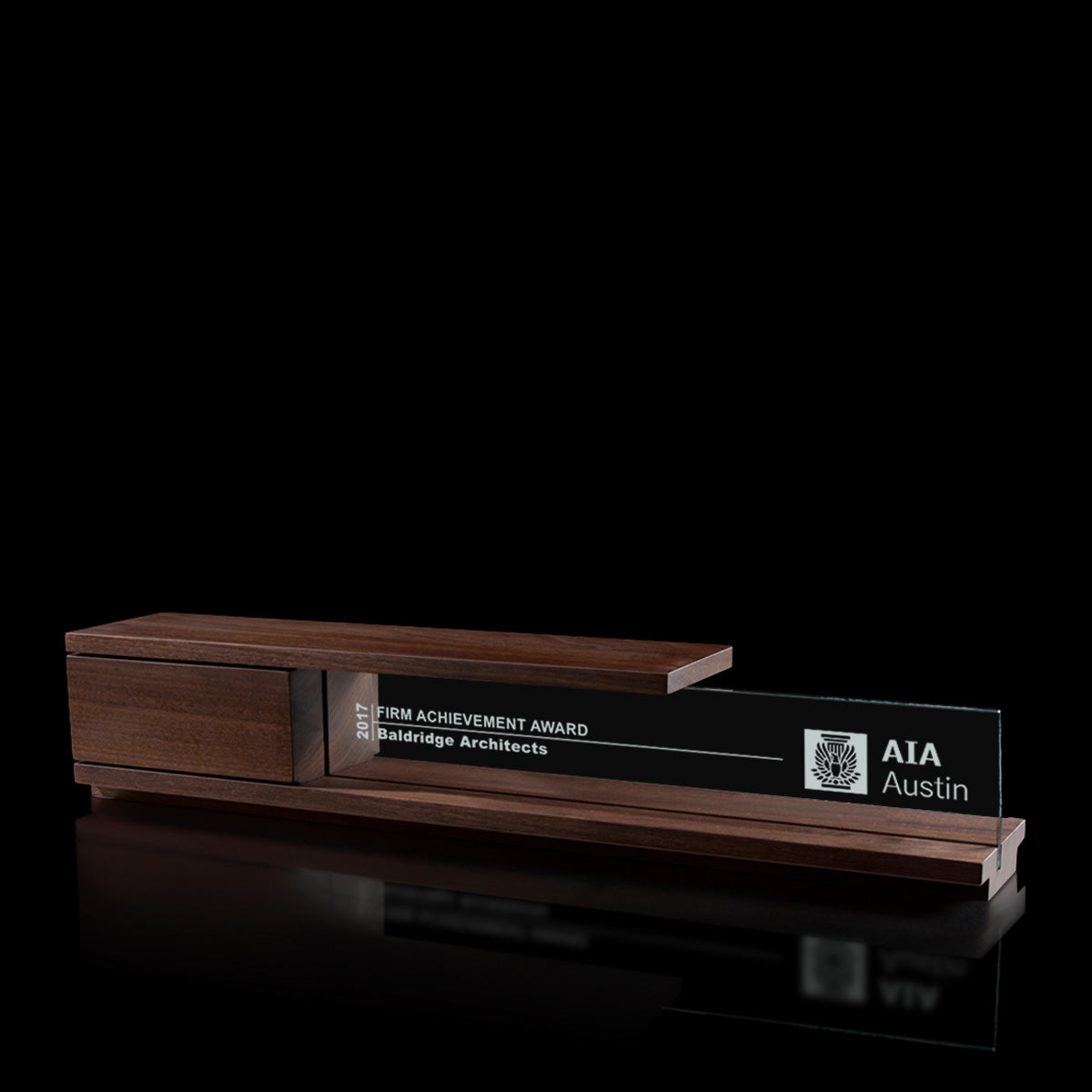 Portico was the very first trophy design we created in 2011 and remains one of our most beloved executive award models  - a true expression of the Architecture of Recognition.   
With its classic lines and cantilevered top, the Portico trophy features an elegant, timeless, and sculptural design that appeals to traditional and contemporary tastes alike.
It is available in multiple wood species and finishes, and can be paired with either glass or aluminum as the nameplate material. We find that the glass nameplate shows the depth of the piece particularly well.
Portico is an ideal selection for executive and top-level corporate recognition awards, honoree trophies, and donor appreciation gifts. It's sculptural form invites honorees to display the piece with pride in highly visible locations, making your recognition even more meaningful and impactful. 
DIMENSIONS: ~ L17"x W3" x H3.5"