Award Collection Figura 2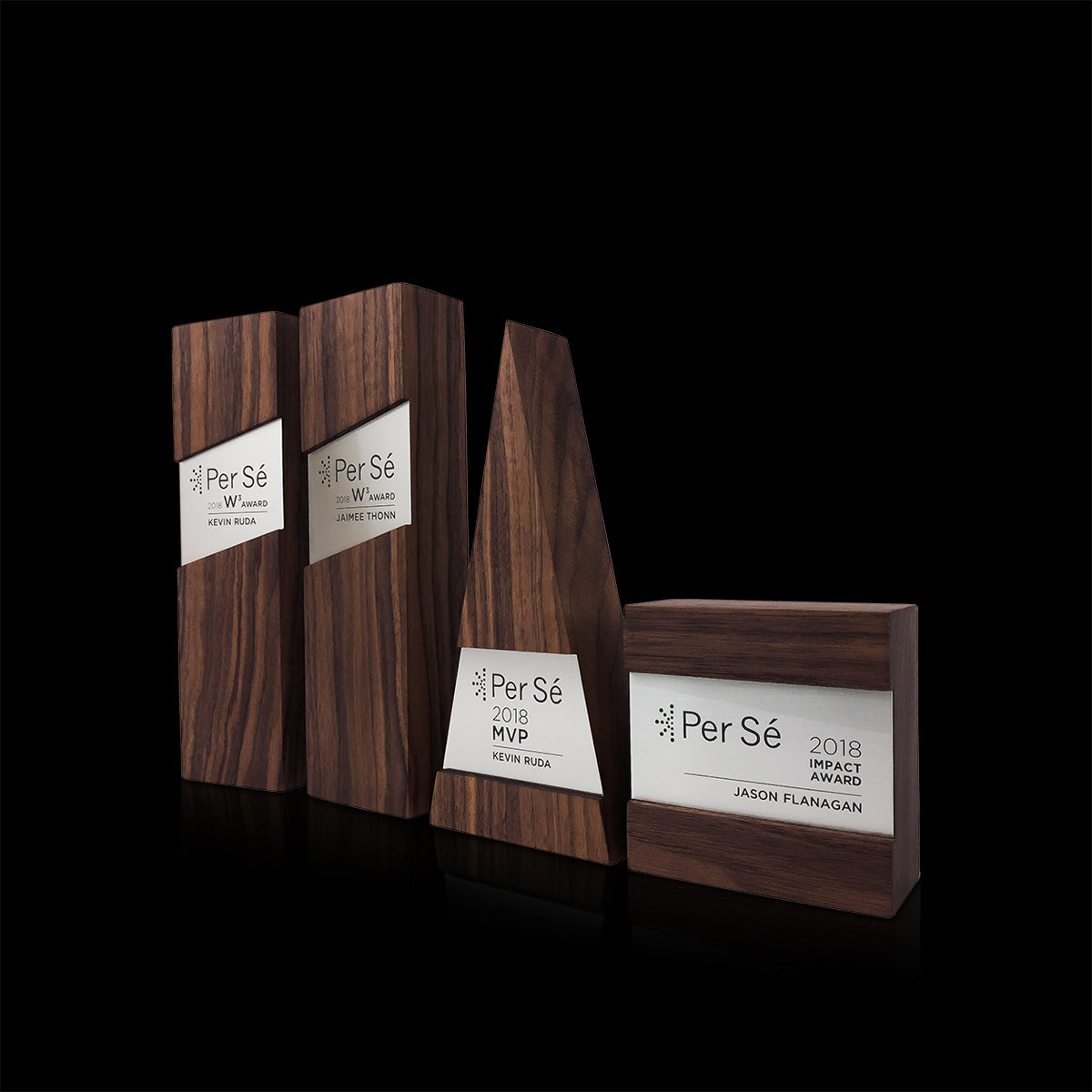 See the full Figura Collection here.
Designed to be a simplified continuation of our popular Geometria Collection, our newest award and plaque line Figura charms with minimalist geometric shapes and meets budgets in style.
The coordinating trophy and plaque shapes can be used to honor different recognition levels or a singular shape can be paired with various metal nameplates to create a recognition hierarchy (gold (brass) / silver (nickel) / bronze (copper).
Available as free-standing trophies and as wall-hung plaques.
Ideal as employee recognition awards, design awards, speaker/donor/board member recognition gifts, deal toys & tomb stones for the financial and legal sectors.
WOOD SPECIES:
walnut
maple
ebony (black stain)
reclaimed
NAMEPLATE MATERIALS:
brass
nickel
copper
color coated aluminum
white
orange
ENGRAVING:
dark grey lettering on brass, nickel, copper
light grey lettering on coated aluminum