Custom Corporate Gift: Stationery Box for Hanger, Inc.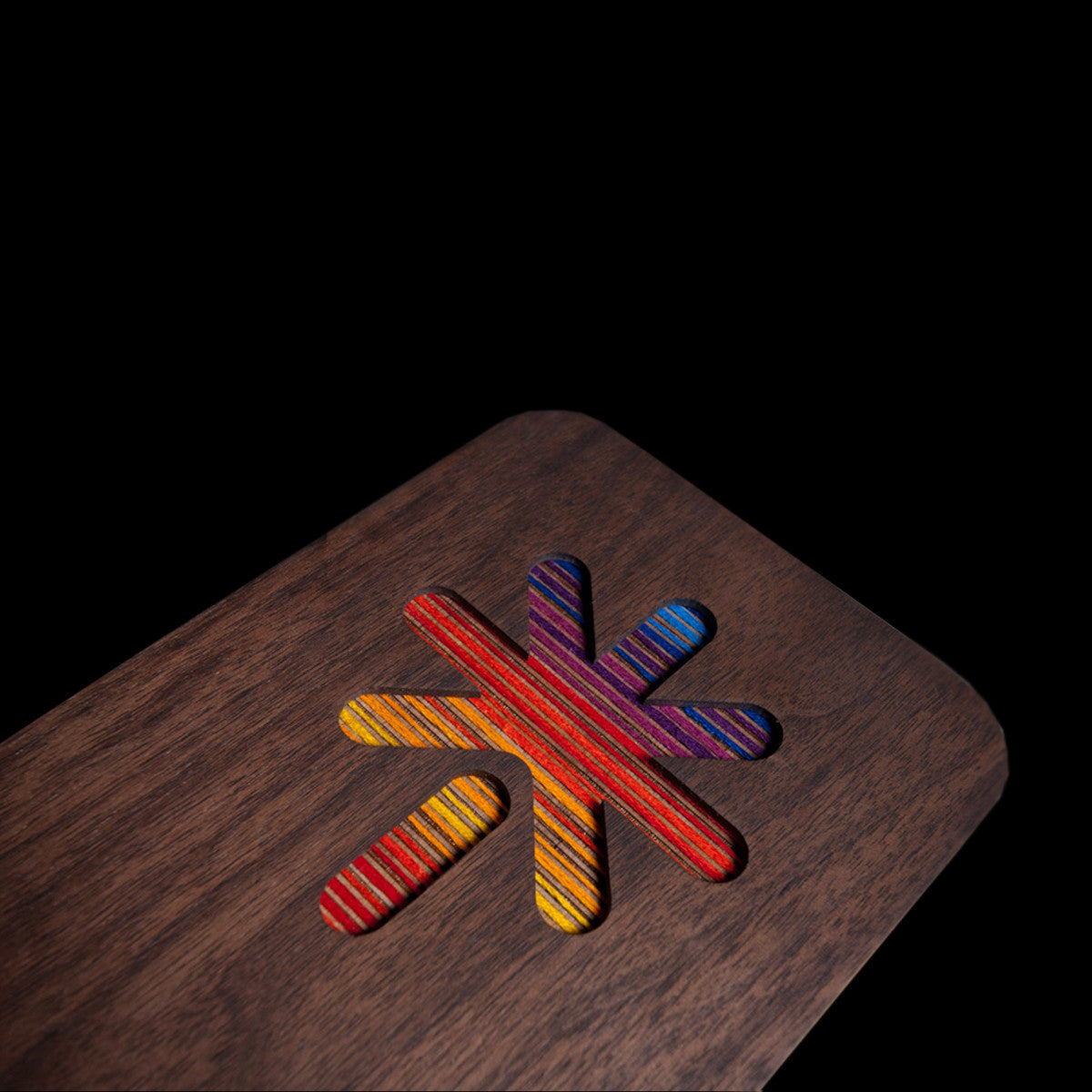 Incorporating a handmade color tapestry, this custom wood box interprets Hanger's logo and brand standards in a creative way that lends three-dimensional texture to the award design.
We laser cut the company's logo out of the walnut box lid in which we recessed the color tapestry.
We branded stationery with the Hanger logo and laser engraved a heartfelt note to the recipients on the bottom of the box.
As part of the design exploration and prototyping process, we created several versions of the Hanger Empowerment Mark – one we created with a color paper array and another one with colored pencils. 
MATERIALS
ENGRAVING:
Laser engraving on walnut
DIMENSIONS: ~ L14" x W6" x T2"