Custom 'Be Greater Award' for Fidelity Investments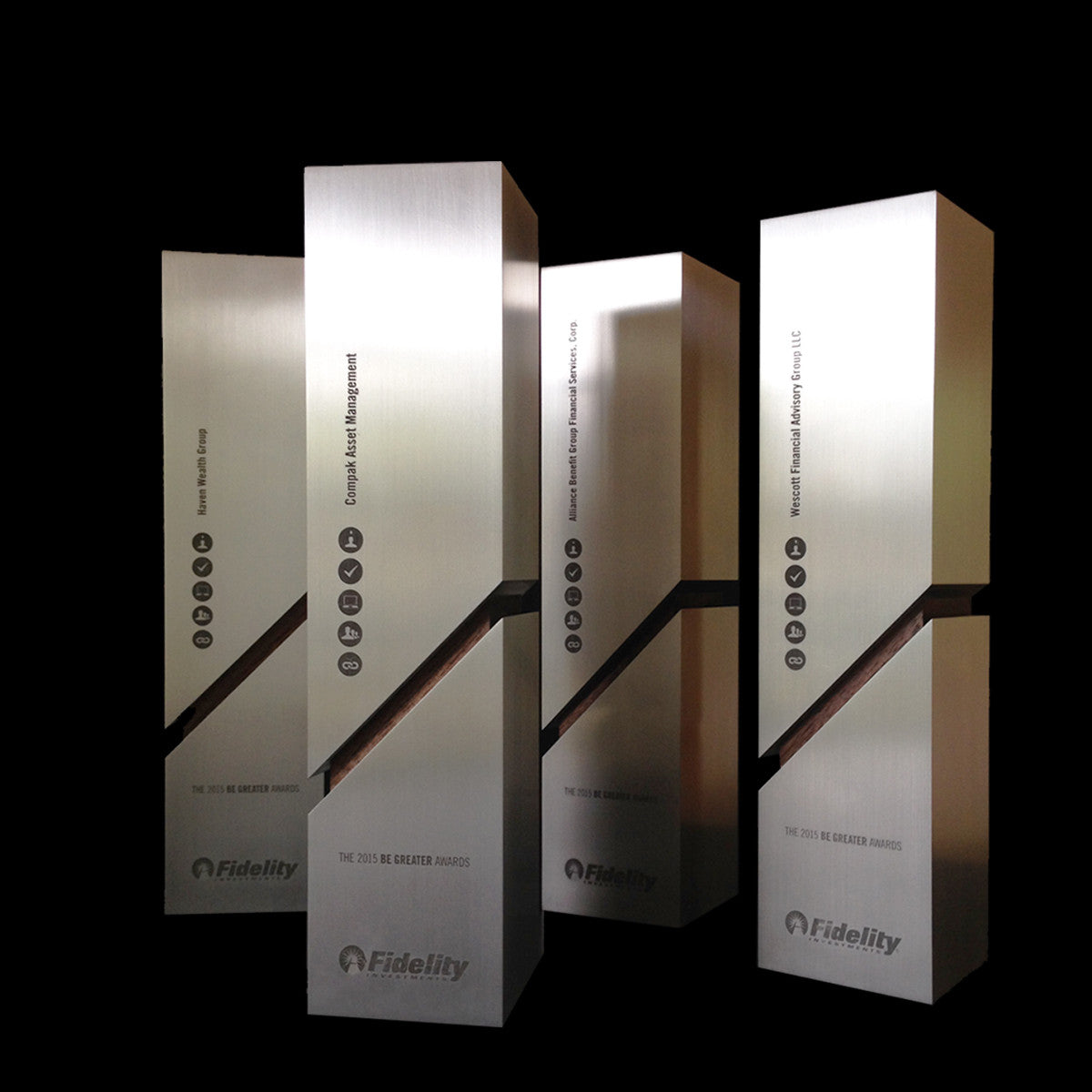 Designed around Fidelity Investments' 'Be Greater' principles to take an investment firm from Good to Great, this custom trophy we created is an impressive expression of achievement and ascent. The angled walnut sliver visually separates the Great from the Good and accentuates the sense of ascent.
This trophy is a shiny beam of solid aluminum and it is sure to stand out and communicate value and honor (also through its memorable weight). 
In addition to the awards, we designed recognition pieces for the judges who juried the national 'Be Greater' competition.
See the making of the Fidelity Investment Be Greater Awards here.  
MATERIALS
ENGRAVING:
Laser engraving on aluminum
DIMENSIONS: ~ L3" x W3" x T12.5"