Award Fulgeo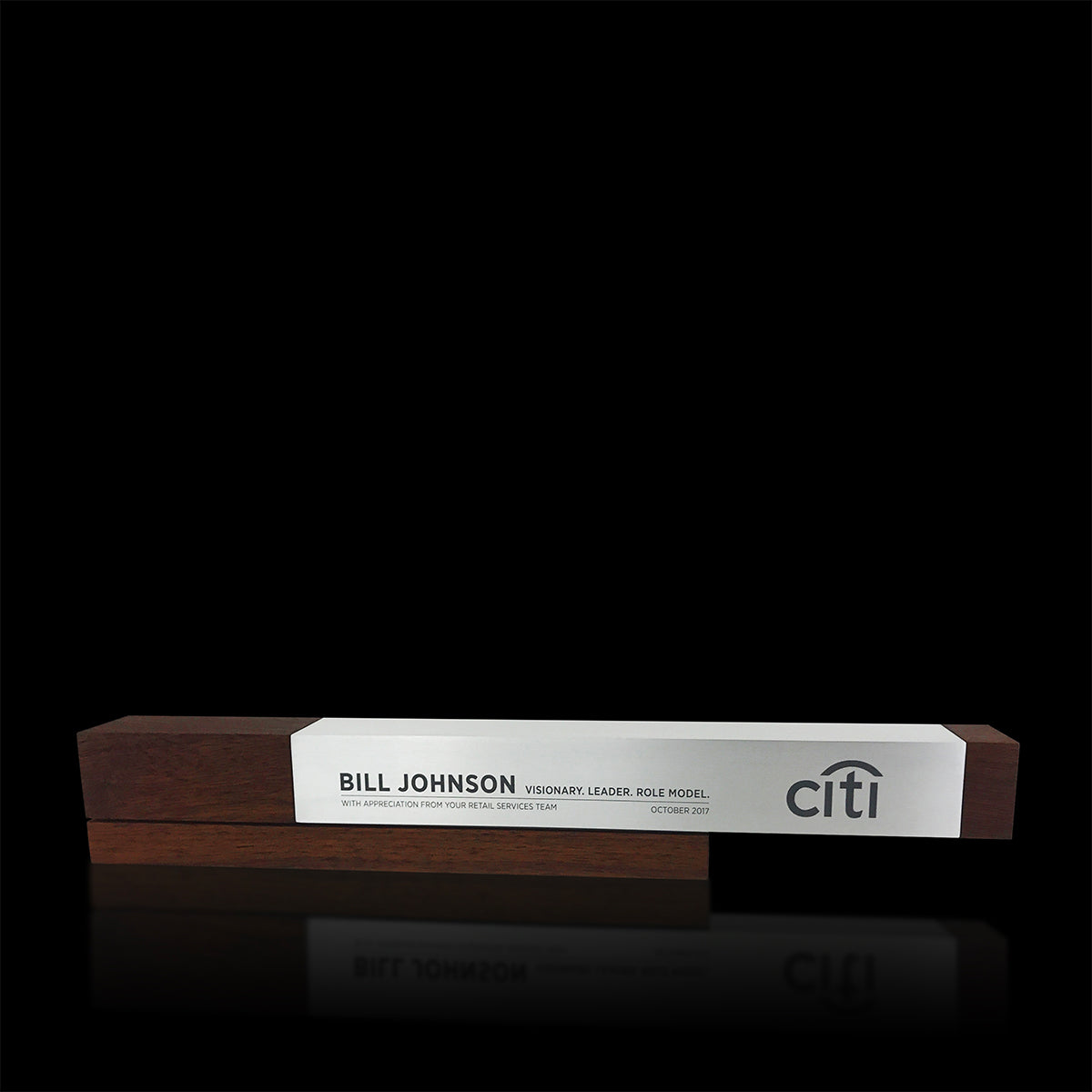 Designed with materials and shapes typically found in construction, our minimalist trophy Fulgeo shines with distinction and significance - a true expression of the Architecture of Recognition.   
A truly unique recognition award, Fulgeo features a luxurious and industrial aluminum beam. The dynamic cantilevering metal tube extends from an equally-sized walnut block. We take great care in finishing and polishing the metal and wood for an exquisite look worthy of milestone achievements.  
Fulgeo is an ideal selection for executive and top-level corporate recognition awards, honoree trophies, and donor appreciation gifts. It's sculptural form invites honorees to display the piece with pride in highly visible locations, making your recognition even more meaningful and impactful.
DIMENSIONS: ~ L20" x W2" x T3"