Unique Gift Idea: Perpetual Calendar Ferro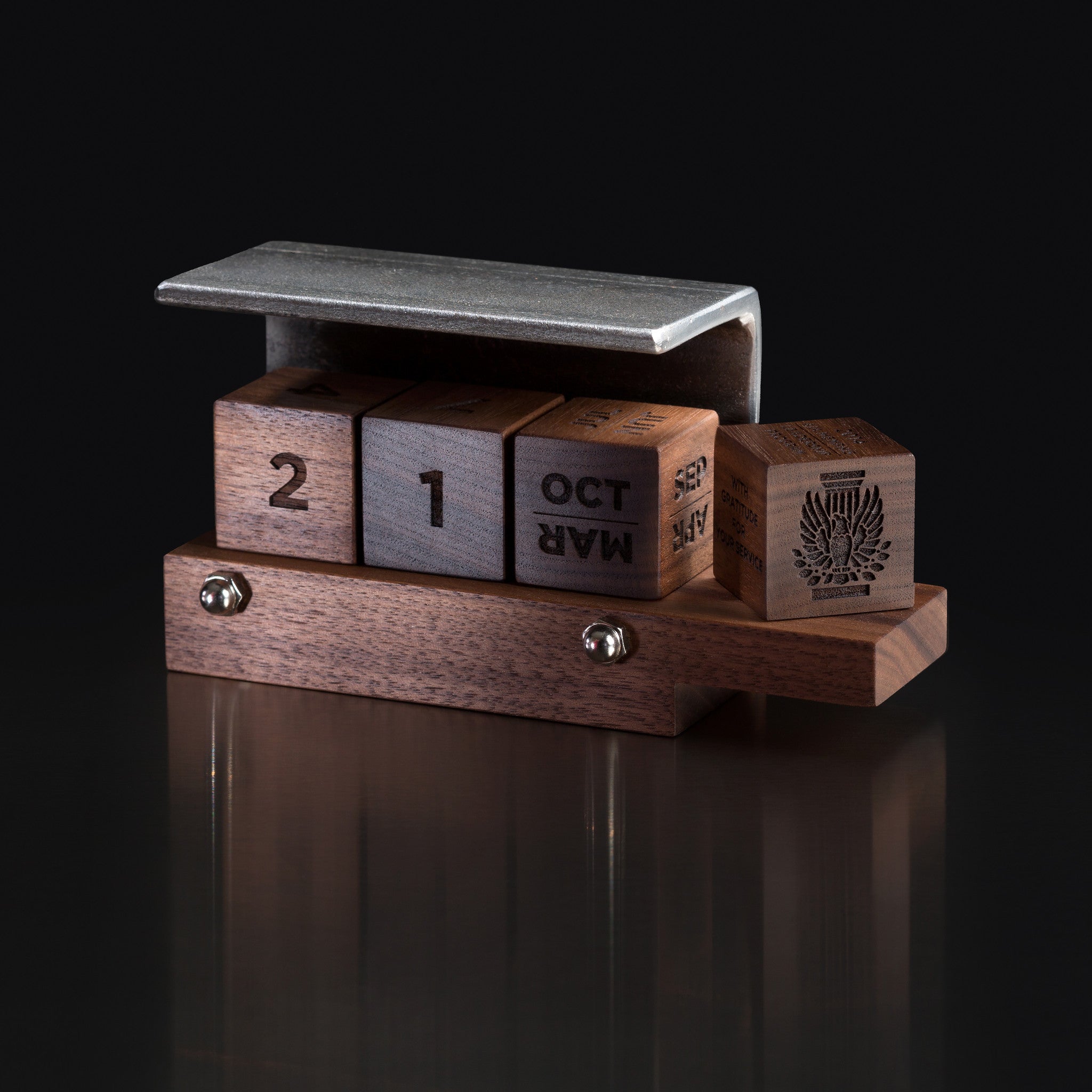 Designed with a steel angle typically found in construction, our Perpetual Calendar Ferro has quickly become a favorite business and executive gift.
Three cubes perpetually denote days and months, and changing them makes for a perfect daily habit when starting the work day. A fourth cube is added to personalize the piece with your organization's logo and/or encouraging, congratulatory messages.
On the back of the steel angle is an extended wooden ledge on which business cards can rest, giving this desk accessory additional function.
Steel, walnut, function and play! What's not to love? 
In the realm of professional appreciation and recognition, a customized desk calendar Ferro is ideal as employee/team recognition, years of service awards, client gifts, and donor appreciation gifts. We have also personalized perpetual calendar Ferro as a unique retirement gift as well as congratulatory recognition pieces for newly licensed professionals. 
In the realm of personal milestone celebrations such as weddings and graduations, desk calendar Ferro is a meaningful graduation gift as well as a perfect personalized gift for bridesmaids and groomsmen.
WOOD SPECIES:
SECONDARY MATERIAL:
ENGRAVING:
DIMENSIONS: ~ L5.5" x W2.75" x T3"