Custom Corporate Gift for Hastings Architecture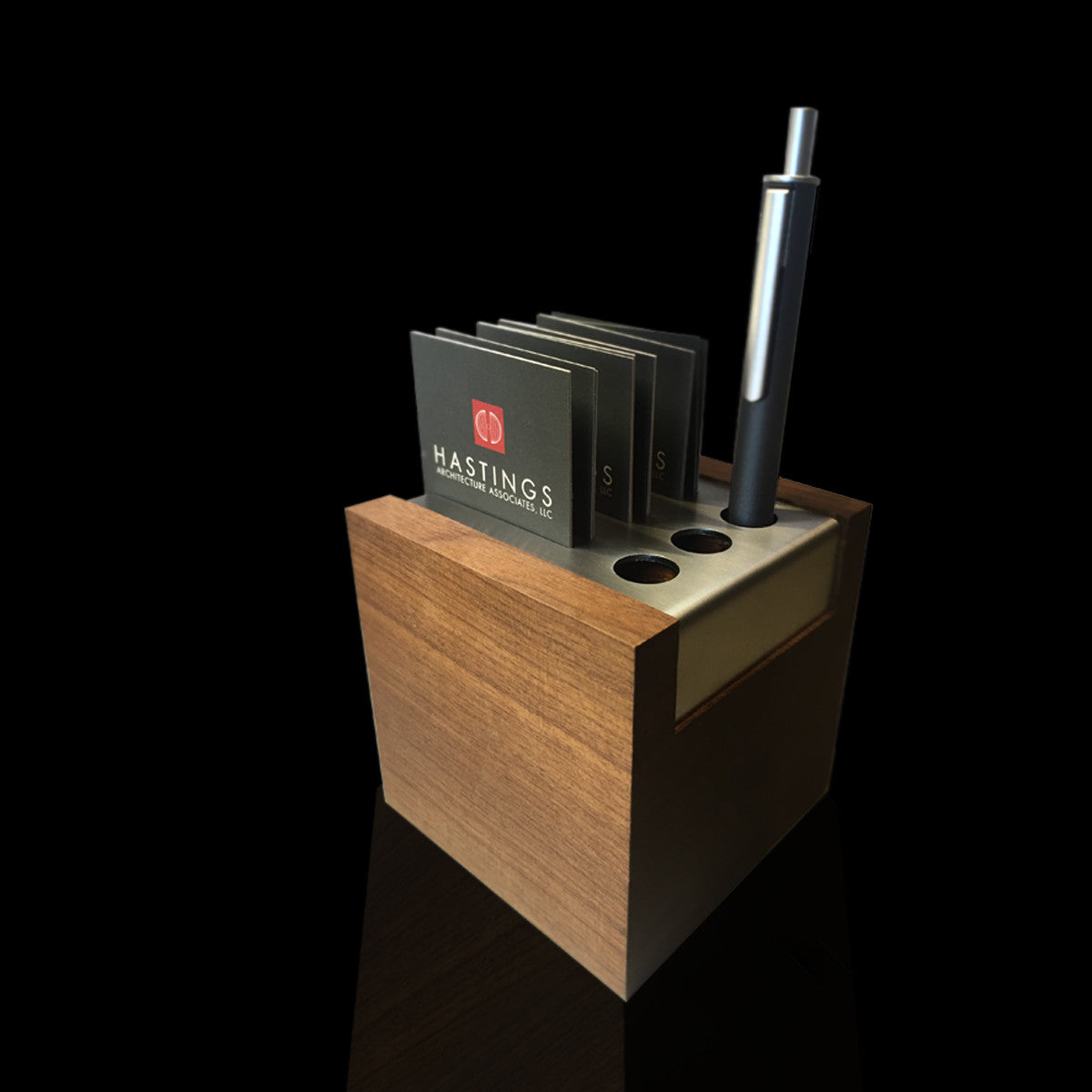 Hastings Architecture wanted to create a timeless and elegant business gift to celebrate the firm's 30th anniversary and the impressive #27 ranking on the 2015 Architect Top 50 Firms list. Together with their team, we designed a desk cube that holds pens and business cards in style.
The stainless steel sleeves were bent and laser cut to facilitate the business cards and pens.
Each stainless steel sleeve is slightly recessed into the walnut and wraps around the cube.
We engraved Hastings' anniversary logo on the bottom of the cube – an understated and elegant gesture that enhances the longevity of a corporate gift.  
MATERIALS
ENGRAVING:
Laser engraving on stainless steel
 DIMENSIONS: ~ L3.5" x W3.5" x T3.5"